THE NAME
We are Studio Boketto. It's Japanese for something like 'staring into space' but we just like the sound of it tbh! Everybody always asks us how to say it? Well it's BOW-KET-OH so no more excuses!
MICKY & OLIVIA
Micky works on all the creative and techy stuff and Olivia runs the socials and keeps the business on track.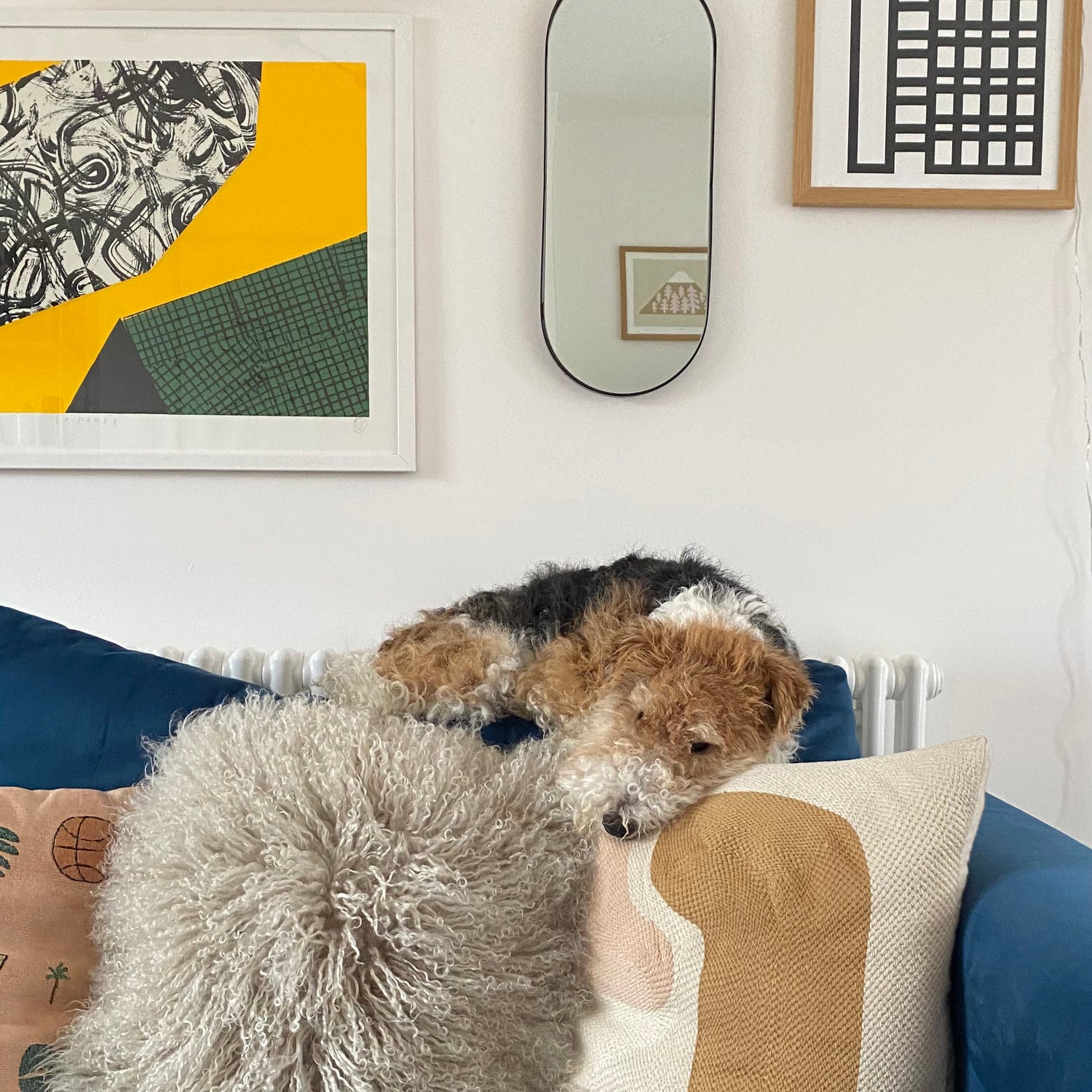 YOSHI DOG
Yoshi dog makes us belly laugh and cuddles us up good when we are feeling stressed.
MICKY'S 5 FACTS

1. Totally addicted to crisps. All crisps 🥔

2. Only reads Irvine Welsh 🏴󠁧󠁢󠁷󠁬󠁳󠁿

3. First CD was Spaceman by Babylon Zoo

4. Wanted to be a ghost when I grew up 👻

5. Wrote alot of moody teen poetry 😡

OLIVIA'S 5 FACTS

1. First job was at my local chippy 🍟

2. Major fear of snakes 🐍

3. Studied French at uni 🥖

4. Lives for trashy telly 📺

5. Loves checking the weather ☂️

YOSHI'S 5 FACTS

1. Is a Wire Fox Terrier 🦊

2. Obsessed with cheese 🧀

3. Grandad won Crufts 🏆

4. I don't fetch for anyone 🎾

5. Running in fields is the best 🏃🏻‍♂️
FSC CERTIFIED

All of our products are sustainably sourced supporting responsible forestry. Full accreditation.

PLASTIC FREE

No plastic packaging or cello is used with any of our greetings cards, gift wrap or notebooks.

FULLY RECYCLABLE

Our awesome paper products are matt finish with no coatings so can be 100% recycled.

PACKAGING

We ship all of our orders out in 100% recycled packaging. Keep and re-use for something else.

GLASSINE

Our glassine bellybands are 100% paper. Not a drop of plastic in sight. Pop in the paper recycling.